Top 4 AI use cases for Retail in 2020
Retail Industry is on the cusp of a massive digital change in 2020. While the industry has witnessed a gradual adoption of technology and digital transformation in recent years, 2020 will be the year of Artificial Intelligence in Retail industry.

One of the most prominent technologies that is experiencing a huge surge in the retail space are chatbots.
"Retail sales as a result of chatbot based interactions are said to reach $112 billion by 2023"
"Retailers are utilizing chatbots as an online channel to bridge the gap and blend their physical and digital customer interactions. An Intelligent AI system can turbo charge your chatbot from offering shoppers with highly personalized product recommendations to assisting their overall purchase journey and making ordering process frictionless. "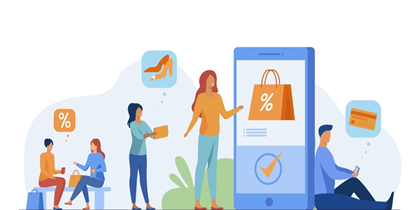 Let's look at use cases of AI in retail industry :
Intelligent NLP based chatbot and voice bot across channels & languages
Persona based auto recommendations
Seamless AI powered ordering journey
Intuitive computer vision product match and recommendations
Intelligent NLP Chatbots for Retail
Help bridge the information gap with omni channel NLP powered chatbots by providing product benefits, price, comparisons and help customers choose the right product.
Offer choice of languages to extend the brand reach & affinity.
Break away from the cumbersome app download and make onboarding as simple as a "Hello" message on WhatsApp bot for your retail enterprise.
Intelligently assist product navigation
Aid the product search process by helping customers navigate through various categories and recommend the right product based on context and taste.
Help locate products the product that they are looking for by uploading an image or describing text and direct the customers to the nearest store location.
Offer personalized product recommendations and offers based on past purchase behavior
Provide the customers with an option to 'Mark as favorites' the products that they are interested in, making the actual purchase process simpler.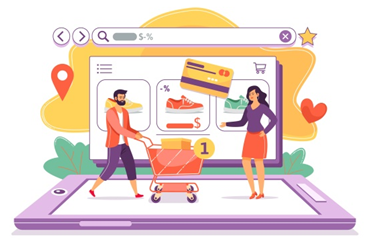 Persona based auto recommendations
Enhance conversions and cross sell via AI based personalized product recommendations for returning customers
Hyper-personalize customer engagement with persona based offers to enhance loyalty
Context based streaming recommendations for upsell to new customers
Clickstream based dynamic engagement across web, mobile and chat channels for anonymous visitors
Effortless order placements and modifications
Faster ordering through favorites list and previous orders
Enable customers to place order, schedule delivery and make secure payments directly across all channels like WhatsApp retail chatbot.
Modify orders to add or remove items, change quantity requirements, along with easy cancellation.
Constant customer support throughout delivery
Communicate delivery confirmation without delay as soon as order is placed
Instant delivery rescheduling as per customer request
Enable customers to easily check up on order statuses and support order tracking
Send across push notification to notify customers throughout different stages of delivery and communicate changes in real time.
"Studies show that retailers who have employed the use of a chatbot has seen a 20% increase in brand loyalty index and customer engagements."
A positive customer interaction goes a long way within the retail industry. A chatbot can help you create such customer experiences and leverage it to create more revenue. It can also help you improve your customer engagement while reducing cost to serve.

With our AI powered Amigo Chatbot, you can offer your customer all these and much more. We can assist you throughout your customer journey, from identifying leads, registering new customers, Order management, hyper personalization, upsell, cross sell and even addressing customer complaints.

Amigo CX intelligent chatbot is available across webchat, mobile apps, messaging apps like Facebook messenger, WhatsApp, telegram, viber, zalo , voice platforms like Google Assistant, Amazon Alexa and more.

Head over to our website to know more !