GIVE YOUR CUSTOMERS THE CONVENIENCE OF WHATSAPP CHATBOT
WhatsApp Chatbot is revolutionizing the way businesses are interacting with their customers, across industries. Every business is going digital to meet rising customer demands for round the clock service and support.
"Global Facility management market is currently growing at a rate of over 14% and is preparing for a massive shift towards automated services. More than 60% of the companies today are willing to integrate their customer service with a to meet their customer demands faster."
Facilities Management is an extremely service centric industry. The focus of companies in this domain should be on incorporating innovative technologies into their service delivery to ensure maximum customer satisfaction. But this can often be a cost-intensive process.
How can you increase your Customer Satisfaction Score (CSAT) and also, reduce customer service cost at the same time?
How can you expand your reach and integrate your customer service business with WhatsApp API easily?
Affinsys WhatsApp Chatbot enables you to provide an enhanced self-service experience to your customers in real-time, while significantly reducing servicing costs. Here's what Affinsys WhatsApp Chatbot has to offer:
Frictionless Customer Service

Make your customer service interactions frictionless through automated WhatsApp Business Chatbot. Integrate your customer service systems via WhatsApp Business API and digitize services like-
Appointment setting & rescheduling
Complaint management
Service-related queries
Raise Service request
Get status
Customer Feedback Survey
Notifications - Preventive Maintenance, AMC renewal
Get Quote, Information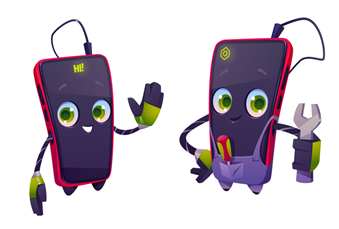 Seamless human hand-off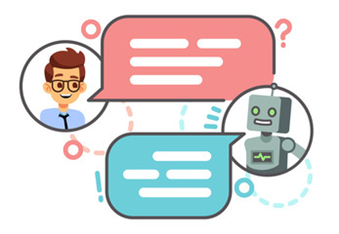 Activate Seamless human hand-off from chat to agent on WhatsApp Chatbot whenever required ensuring complete issue resolution of any facilities management customer journey. In case the customer is not able to resolve his enquiry with the chatbot, the conversation is seamlessly transferred to the customer service agent. The agent is also assisted with the previous interactions with the customer so that the issue in hand can be resolved appropriately thereby enhancing the overall customer experience.
Broadcast
Broadcast makes collective communication easier. Send alerts and notifications to internal teams or customers regarding any security or safety norms, any new procedure or protocol, or even in case of emergencies on WhatsApp Business Chatbot instantaneously.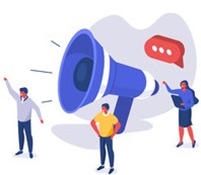 The benefits of using WhatsApp Chatbots for the facilities business not only have impacts on profits, with companies saving over 30% of customer service cost, but also on the overall organizational efficiency. Reports suggest that companies using a chatbot for customer service have seen a considerable reduction in response time, with the bots handling over 80% of routine requests.
Launch NLP powered Affinsys WhatsApp Chabot for Facilities management with multilingual capabilities in 4 weeks!

CONTACT US