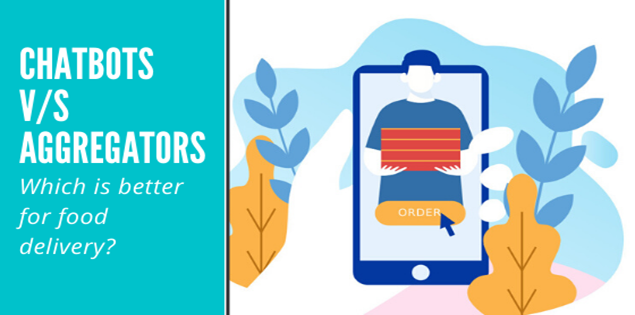 In order to improve sales and gain online exposure, both small and large restaurants owners are doing everything they possibly can, including signing up with aggregators who eat into their margins.

Using chatbots to turn online channels like Facebook, WhatsApp, google assistant etc. into food ordering platforms, opens up a new window of opportunity for restaurants. They can now gain online exposure profitably without depending on intermediaries or incurring huge costs.

Here are some of the major reasons why a chatbot is a more profitable and cost saving option for restaurants while serving their customers online.
Improve customer service and enhance customer retention and loyalty
With AI powered NLP based Food Chabot you can:
Analyze customer buying patterns, predict customer choices and dynamically create customer personas.
Give personalized food recommendations and effectively cross sell and upsell and increase bucket size.
Connect and engage with your customers through their preferred platform and language.
Automate loyalty programs for your customers and run promotions.
Avoid using aggregators who provide deep discounts to customers as per their own terms.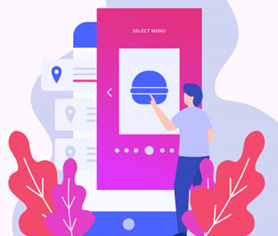 Avoid paying huge commissions
Using a food chatbot, food chains and restaurants can deploy and automate and manage their order and delivery services without having to pay huge commissions to any intermediary service providers.
"Restaurant aggregators eat into profits, by charging service costs as high as 30% for each food delivery"
As per reports, using chatbots and voice bots restaurants can easily reduce the cost to serve customers by 50% and process automation has been proven to improve overall efficiency while reducing employee costs as well. Let your customers get in touch with you on their preferred channel in the language of their choice.
Create a unique brand identity
Offering ordering services only through aggregator platforms, like zomato and Uber eats, means your restaurant becomes one among a long list of competitors serving similar products.

Food Chabots, available across channels like WhatsApp, Facebook etc. can transform customer interactions; enhance the service experience that a restaurant has to offer its customers. A food Chabot provides restaurants with an opportunity to differentiate themselves from their competitors while helping create a unique brand identity. And, of course, reducing the cost-to serve all along.

As a restaurant looking for new growth opportunities, unique customer experience and a means to engage with their customers in a more unique yet cost effective manner – Chatbots are the right choice.

Provide your customer with a personalized and frictionless ordering experience using Our Amigo Chatbot across channels.

Find out more about how you can effectively use a chatbot to offer your customers a delightful ordering experience across different platforms here.