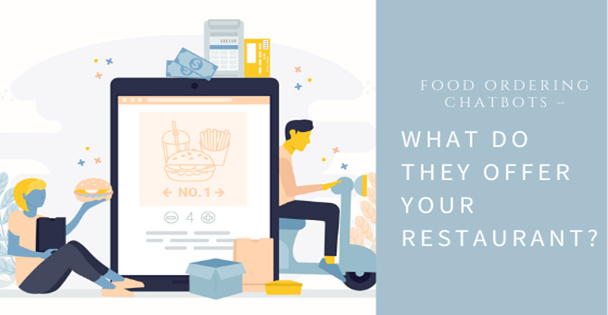 Chatbots are one of the most popular means of customer interactions today. Creating contextual human- like conversations on messaging platforms can transform customer interactions and experiences.

Insights from a recent study show that chatbots can save businesses up to 7.9 billion dollars per every year across industries.
Now as a restaurant or food chain, how can you use a food chatbot to ace your business?
First, Let us consider a customer scenario.

It's the end of a long day and you are comfortably curled up on the couch watching TV and suddenly crave Chinese food. What if, all you need to do it is take out your phone and order food through any of the digital channel like Facebook, WhatsApp and get your favorite dish delivered to you in no time.

Using a foodbot or food Chatbot you can order food online without having to shuffle between various websites or mobile apps or conducting long & tiresome online searches.

What else can a restaurant chatbot do for you?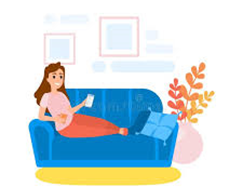 Simply put, a chatbot becomes your customer's food buddy, assisting them throughout the ordering process. It allows them to -
Quickly navigate the menu via product search, find the food they like.
Frictionless order, payments, schedule delivery and tracking
Get personalized offers, notifications and recommendations
Complaint management and feedback
Here is what our AI powered Amigo Chatbot has to offer -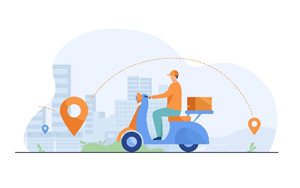 Swift order management –

With chatbots and voicebots, the entire order and food delivery process is made seamless and automated for your customers.

Placing an online food order and tracking the delivery is often a tedious task for your customers
because of having to make multiple visits to the website to check on their order status. Using a chatbot, the customer can place an order and make payment while on chat and it will automatically update them once the order is out for delivery.

Amigo food Chatbot also enables your customers to schedule food delivery for a later time, with the 'order ahead' option. For example, someone can make an order during his office hours and schedule to get it delivered at his home address in time for dinner.
Dynamic Menu based to personal food choices- assisted menu search

People are very picky when it comes to the food they eat. And most customers have favorite places they regularly order food from. AI powered food chatbot can analyze individual buying patterns, identify repeat customers and their order preferences. This way when the existing customers try to make an order they will be presented with their preferred menu choice as the first pop up option. For new customers the chatbot will offer a category based menu so that they can navigate through it faster.
Personalized recommendations for your customers
Most customers love getting personalized recommendations. With the help of AI and big data, know your customer preferences and offer them with personalized recommendations based on their buying behavior.

AI powered food chatbot has the ability to uniquely identify customers and their choices like which customers do not order eggs, the dynamic menu function will only show eggless dishes from the menu to them.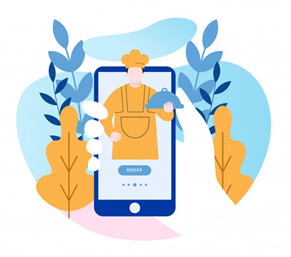 The chatbot will also suggest add- on options and product bundles to customers, increasing their order size while upselling and crossing your products. It will for example suggest a side of fries for someone who orders a burger or recommend an add-on option of healthy salad to an older customer ordering dinner.
Reward and retain loyal customers

Knowing who your loyal customers are and retaining them is important for any business. If you have a foodie who has frequented your restaurant, shouldn't you show him that he is valued? Using the chatbot you can delight your regular customers by rewarding them with personalized offers, coupons or loyalty points.

Bringing together food and technology seems to be something that excites food lovers, especially millennials. In fact, as per a recent study 57% of them prefer to have their food delivered to them while at home than visit a restaurant. As for restaurants and food chains, the use of interactive chatbots, provides them with a very convenient option to reach out and cater to their customer needs better.

Contact us to know more about our Amigo chatbot and how it can help you offer your customer a delightful AI powered service experience while helping you build a unique brand identity.